RMA-15/17 - 1 inch diameter Ratchet Adapter
$42.00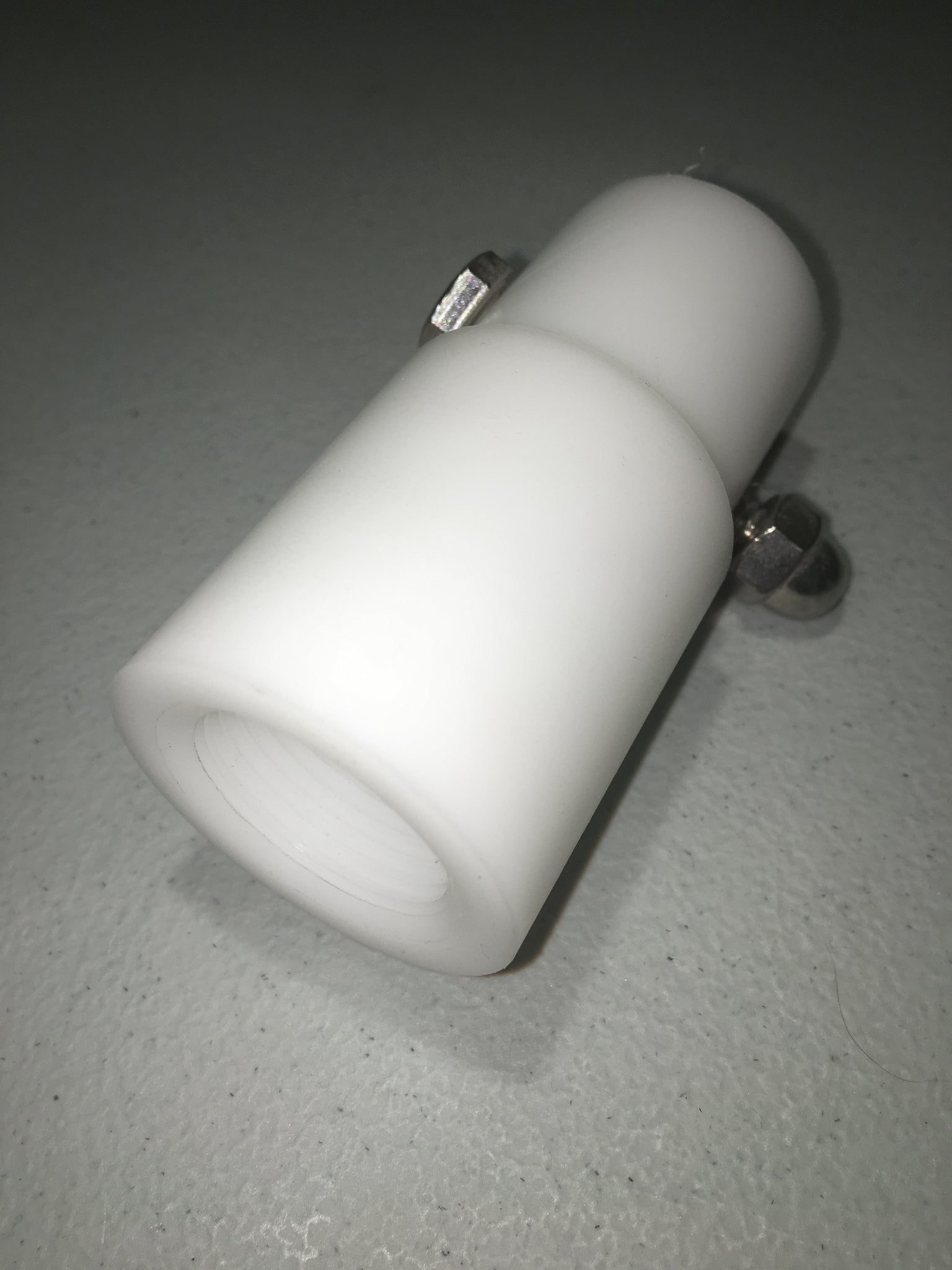 Ratchet mount adapter, for WH15/17, white, acetal plastic. 
Top inserts into bottom of WH-15 or WH-17 1 inch diameter base pipe and connects with thru-bolt. Bottom female threads (1 inch - 14) connect to ratchet mount.
---
Morad Adaptor:
Made entirely in the USA.
Precision machined and finished by hand with modern tooling.
Individually quality tested before shipment.
Dependable and rugged.
Our products are trusted on military, law enforcement, commercial and leisure vessels around the world.