156 MHz (Marine Band) VHF 6dB Antenna "Hot Rod" 156HD
$225.00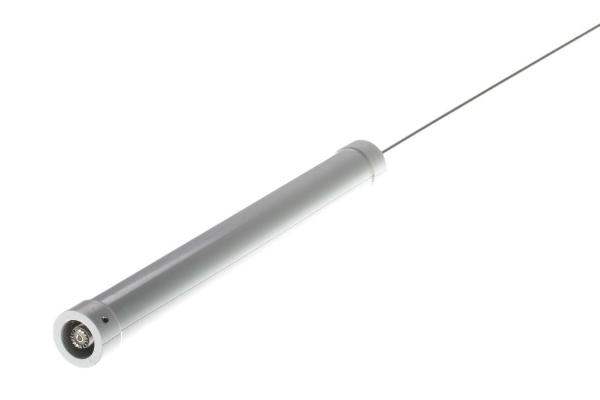 The 156HD is Our Most Popular VHF Antenna. 156 Mhz is the frequency for standard marine radios.  Our HD series of antennas offer superior performance in the toughest conditions.  Used by the US Coast Guard and the standard VHF antenna on Alaska and Pacific Northwest commercial fishing boats for over 60 years.

NOW ALSO AVAILABLE IN BLACK ANODIZE FINISH !
This is a heavy-duty style marine VHF antenna with 6dB gain at 156 MHz. Otherwise known as the "Hot Rod". 
Mounts on any of our 1 inch diameter stanchion (V2, V5, V8, V10-2)  or use the M91 Adapter to mount directly to a 1 inch x 14 marine mount, like our M99 Ratchet Mount.

---
Morad VHF Marine Antennas:
Made entirely in the USA.
Hand built with modern tooling.
Product is tested to work before shipment.
Dependable, rugged, and technically superior to other antennas on the market.
Our products are trusted on military, law enforcement, commercial and leisure vessels around the world.