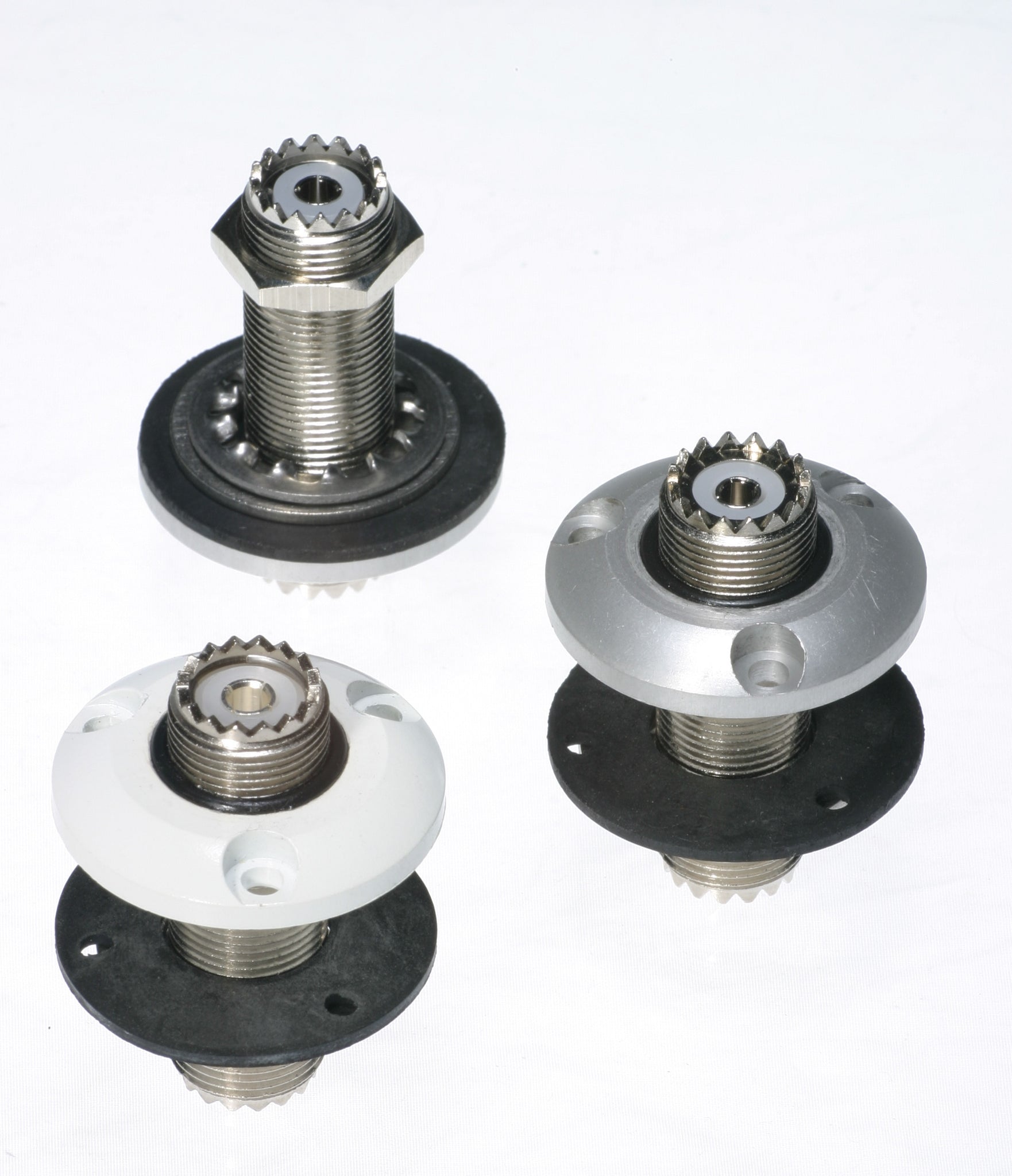 Pad mount, with three holes for deck mounting. Available in silver anodized or white powder coat finish. For Deluxe-style antennas only.
Morad Mounts:
Made entirely in the USA.
Precision machined and finished by hand with modern tooling.
Dependable and rugged.
Our products are trusted on military, law enforcement, commercial and leisure vessels around the world.