M91 - Ratchet Mount Adapter
$44.00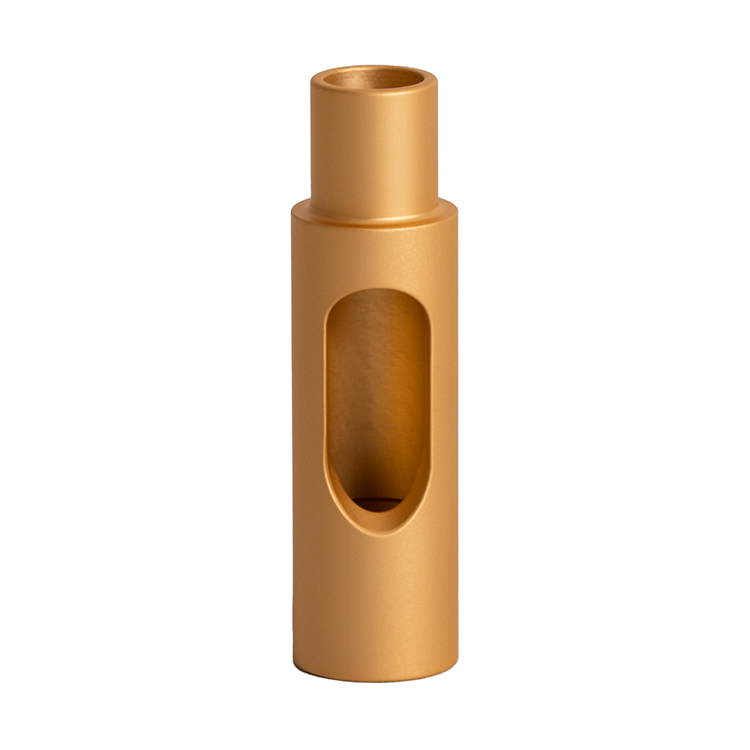 Ratchet mount adapter, 4 inch long, with 1 inch x 14 female thread one end and 1 inch nipple other end. Use the M91 to mount any HD style antenna to a male threaded marine mount (like our M99 or M32) without a stanchion. Machined aluminum available with white powder coat, or gold or black anodize, .  Also available in black or white Acetal plastic.
NOTE:  Available with or without side hole for cable routing.  Our M99 Stainless Steel Ratchet Mount has a cable slot so does not require a side hole. 
---
Morad Adaptor:
Made entirely in the USA.
Precision machined and finished by hand with modern tooling.
Dependable and rugged.
Our products are trusted on military, law enforcement, commercial and leisure vessels around the world.
---