V10 - 10 ft. Stanchion (TWO PIECE) UPS AND USPS SHIPPABLE
$145.00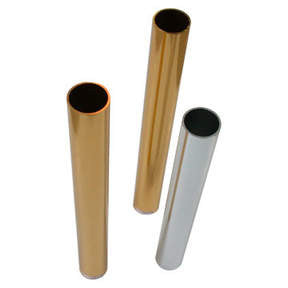 1 inch diameter stanchion, 10 feet long.
Due to the high demand for our 10 ft. stanchion, we now offer it in a 2-piece version with a machine-threaded aluminum internal coupler which allows us to ship it in two 5 ft. lengths using USPS Priority Mail or UPS Ground.

NOTE: the internal coupler has a 5/8" center hole, so a PL-259 connector will not pass through it.  You must run the coax through the stanchion using either an FME connector or bare wire and install the PL-259 after passing the coax through the center.  The coax we sell has a pre-installed FME connector that will pass through.

---
Morad Stanchions:
Made entirely in the USA.
Dependable and rugged.
Our products are trusted on military, law enforcement, commercial and leisure vessels around the world.