146 MHz (2-Meter Band) VHF Marine Antenna 3dB gain
$165.00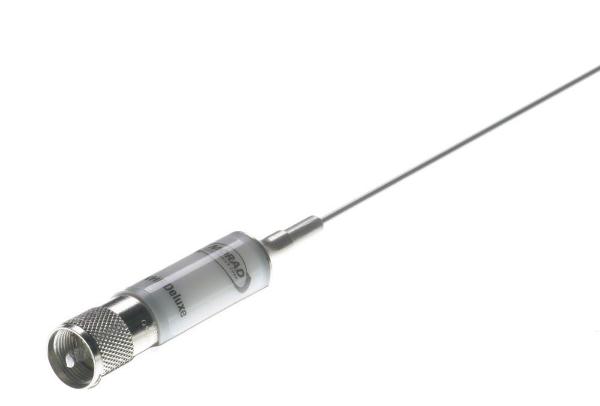 This is a Deluxe style marine VHF antenna, with 3dB gain at 146 MHz. (2-meter band).  Our Deluxe antennas are oftentimes used on sailboat masts, where a 3db antenna is preferred due to vessel heeling.

Mounting options:
M81Flange Mount with M84 Stainless Steel Angle Bracket
M83 Flange Mount on a flush-deck.  Mounting screws and gasket included.
M85 which can be mounted to a vertical stanchion (extension) pole.
---
Morad VHF Marine Antennas:
Made entirely in the USA.
Hand built with modern tooling.
Product is tested to work before shipment.
Dependable, rugged, and technically superior to other antennas on the market.
Our products are trusted on military, law enforcement, commercial and leisure vessels around the world.